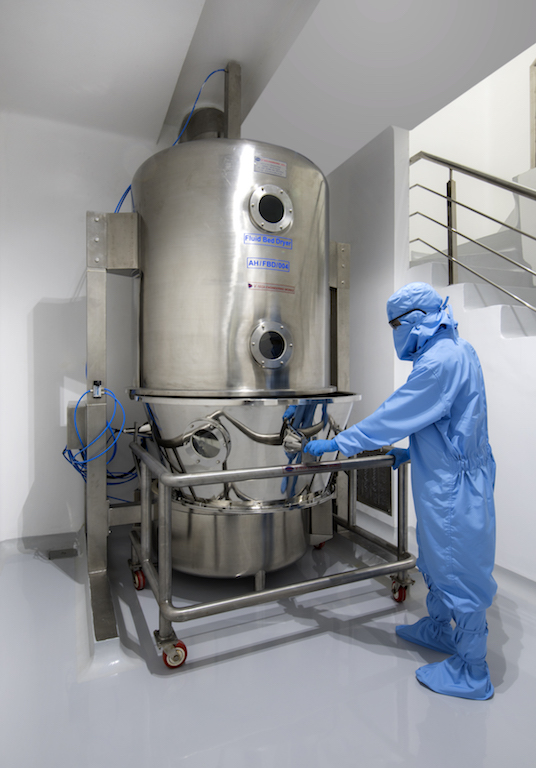 Fluid bed dryer is most suitable for pharma equipment and can be used in chemical, food, dyestuff, and polymer industries for fast and efficient drying. All contact parts are made out of stainless steel 304 / S.S. 316 quality and control panel is provided with the machine.
Due to induced draft created by specially designed heavy duty fan, the atmospheric air is drawn through air filter. The filtered air is then heated to the required temperature by electric/ steam radiator. The hot air passes through the product container and the product gets dried by air fluidisation. The air circulation is controlled by damper. The filter bag prevents fine particles from carrying over to exhaust air stream.
Selection of capacity of fluid bed dryer depends upon bulk density, drying temperature and moisture contents of wet material to be dried. In case of 120 kg. Model a batch of 145 kg. Wet material can be loaded provided the bulk density of the material is 0.6 kg./lit. (Approx). Pharmaceutical granules with 20-25% moisture can be dried in 30-45 minutes at 80 C approximately.
This pharma equipment machine is provided with fully automatic control panel box with process timer, pneumatic finger bag shaking, pneumatic lifting of container, digital temperature controller cum indicator, voltmeter, ammeter, earthing system etc.